« Really Rotten | Main | Import/Export »
August 08, 2004
Sunday afternoon quizzing
Link via stag.
I really didn't like this book when I read it. In fact, The World According to Garp is the only John Irving book I've really liked, although The 158-pound Marriage wasn't too bad.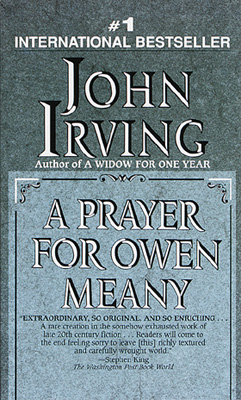 You're A Prayer for Owen Meany!
by John Irving
Despite humble and perhaps literally small beginnings, you inspire faith in almost everyone you know. You are an agent of higher powers, and you manifest this fact in mysterious and loud ways. A sense of destiny pervades your every waking moment, and you prepare with great detail for destiny fulfilled. When you speak, IT SOUNDS LIKE THIS!
Take the Book Quiz at the Blue Pyramid.
Posted by Half-Cocked at August 8, 2004 06:00 PM
Comments
This is the book I was when I took that test as well...oh god, that is a horrible sentence...sleep deprivation sucks.
Posted by: energy spatula at August 9, 2004 12:20 PM